Whether you find yourself towing a small pop-up camper or hauling a large 40-foot diesel trailer, you can never have enough options when it comes to readily available AC and DC power through a portable generator. Even if your RV comes equipped with an inventory of house batteries or solar panels, a portable generator is important to generator supplemental power for your adventures. Here are 4 reasons why all RV owners need a portable power station.
Stop Tripping Breakers And Blowing Fuses
There are many personal items such as hair dryers family members will bring on your trip. Items with these have a nasty habit of blowing fuses and tripping breakers. This will cause the power to go out in your RV.
It's commonly hard to find breakers on your RV and even more challenging to access. When an RV loses power in the middle of a Yellowstone dry camping campground, stress ensues. This is when a portable generator comes in to save the day! Our Onan P4500i would be the perfect generator for RV use.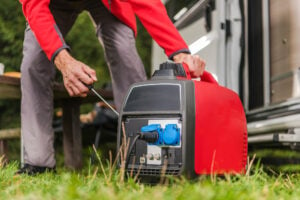 Your RV Doesn't Have Enough Outlets
Older RV's commonly come equipped with only a few outlets that don't provide enough power options for our modern high tech lifestyle. Old RV's usually have power outlets at the kitchen counter, bathroom, and maybe one in the living space. By investing in a portable generator you can provide your family with additional outlets for all their power needs which will improve your life style.
Since modern families need power outlets for laptops, phone chargers, tablets, watches, flashlights, and other electronics, it's highly unlikely older RV's will have enough outlets. For this reason it's important to invest in a portable generator power station. This investment will provide you a wide array of charging ports to accommodate everything your family may need throughout the day.
Hot Temperatures Means Your Air Conditioner Needs Extra Power
Most RVing takes place during the hot summer months. Most RV's struggle to keep air conditioner units running during the entire trip. By investing in a portable generator your family will enjoy pleasurable temperatures throughout the entirety of your RV adventures.
You Don't Stay Inside All The Time
Often times while families RV they are going to spend a considerable amount of time outside enjoying nature. During such times it's not economical to run multiple extension cords from your camper to the various electronics the family is using outside. For this reason, buying a portable generator will alleviate your power issues by providing mobel power in and around your RV.
Generator Mart is an industry leading residential generator company. We sell portable and standby generators to all of America!
RELATED POSTS
Proin auctor nibh vitae urna lobortis, in vulputate erat facilisis. Sed lacinia lorem eget orci finibus, et maximus nisi sagittis.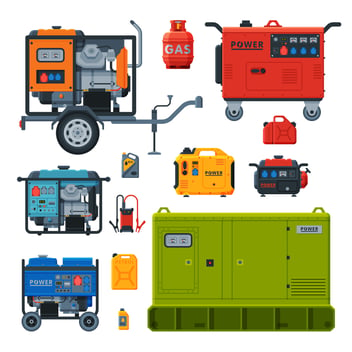 Proper portable generator maintenance will help insure the longevity of your asset. Regular maintenance remains the key to a long-lived, efficient...
Read more »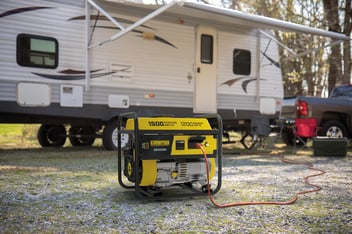 A standby or portable generator is a fantastic investment. Ensuring your family has reliable power when the grid goes down brings peace of mind....
Read more »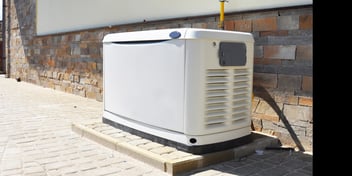 In an ideal world, there wouldn't be natural disasters that cause wide-spread power outages, property damage, and loss of life. But the unfortunate...
Read more »