Proper portable generator maintenance will help insure the longevity of your asset. Regular maintenance remains the key to a long-lived, efficient portable generator. If you neglect ongoing maintenance your portable generator will deteriorate rapidly.
Taking care of your portable generator will commonly be cheaper than buying a new one. Below you'll find the basics for generator maintenance.
Basics Of Portable Generator Maintenance
To begin, portable generator maintenance is an ongoing set of routines you perform aimed to keep the generator operating at peak performance. Common tasks would include inspection, cleaning tubes, checking the engine, and changing your oil.
As a rule of thumb, all portable generator parts are accessible to owner to maintain (spark plugs, fuel, oil, etc.) whereas the more complex features (engine, electronic circuits, etc.) should be maintained by a professional. Generator Mart strongly recommends to always refer to your user manual. This manual is the best source of information regarding how to use and take care of your portable generator.
Maintenance Schedule
Each portable generator user manual contains a chapter focused on maintenance, wherein you'll find the maintenance schedule. This section showcases the recommended maintenance tasks to be carried out periodically. The content highlights tasks to be completed by the user and ones for a generator professional.
Here are a few examples of user manuals:
Maintenance Reminder
Many modern day portable generators feature a maintenance notification reminder system commonly displayed in the control panel's data center. Notifications typically include oil change reminders and air filter replacements.
Maintenance Kits
Some of our portable generators have maintenance kits available for purchase. Commonly these kits come with oil, air filter, and spark plugs. As a general rule of thumb, try to stick to OEM parts.
General Inspection
It's wise to take a few minutes to perform a quick inspection of your portable generator before and after you're done using the unit. This helps ensure you maintain a good idea of how well the portable generator is running. If you notice the generator is damaged or decreasing its operational efficiency, you can troubleshoot getting ahead of the problem.
Common questions to ask while performing the inspection:
Is my generator running as it should be, e.g.., handling the load well, not dying?
Do I have an odd or progressively worsening issue when I start my generator?
Are all my screws and bolts in place and tightened?
Are there any signs of cracks or damage across my generator?
When my generator is under load, does it sound as it should?
Do all my buttons work properly?
Is my portable generator leaking gas or oil?
Are my extension cords in good condition?
Is there an odd smell emitting from the portable generator?
How To Perform Regular Maintenance Tasks
Here's a short guide to the most common portable generator maintenance-related tasks.
Cleaning
When: before and after each use
Tools: water, soap, brushes, can of compressed air, rag / cloth
Cleaning your portable generator is the most basic yet overlooked maintenance task. Follow the user manual for all cleaning guidelines. Be sure to clean the exterior and accessible interior panels of the generator unless specified in the manual. Never force your way into parts or use a power washer – this may void your warranty.
Oil Check and Replacement
Check your oil before and after each use
Change the oil every 50-100 hours of use, or 3-6 months when idle.
Cleaning and Replacing Air Filter
Tools: cloth, kitchen sponge, can of compressed air, cleaning liquid
When: Every 50-100 hours of use, or as needed
The purpose of an air filter is to avoid any unnecessary material being sucked into your portable generator. As layers of particles build up over time in the air filter, this will have a negative impact on air flow affecting the generator's functionality. For these reasons, the air filters must be cleaned periodically and replaced once the filters wear out.
Please note, some air filters on portable generators cannot be cleaned and must be fully replaced. Check with the user manual for more information. The easiest way to clean the air filter is to use a can of compressed air. Remove the filter and use the can of compressed air in the opposite direction of the natural airflow.
Spark Arrester and Spark Plug Service and Replacement
Tools: A spare plug, small wire brush, feeler gauge, tools for disassembly (screwdriver, spark plug wrench)
When: Cleaning – every 50-100 hours of use. Replacement – every 300 hours of use, 1 year when idle.
Spark plugs and arresters require regular maintenance along with full replacements, so make sure you keep a spare spark plug in inventory.
Spark arrestors should be diligently checked for damage and carefully cleaned. If the arrestor is damaged or torn, replace the unit immediately.
Spark plugs should also be diligently checked for damage and carefully cleaned. The spark plug gap should be checked using a feeler gauge. The gap range should be around 0.027-0.032 in.
Changing A Fuse
All generators contain either a circuit breaker or a fuse. Tripping a circuit breaker requires you to reset it – very straightforward. Whereas fuses must be replaced in relation to what the user manual communicates. Fuse do not require periodic checks.
RELATED POSTS
Proin auctor nibh vitae urna lobortis, in vulputate erat facilisis. Sed lacinia lorem eget orci finibus, et maximus nisi sagittis.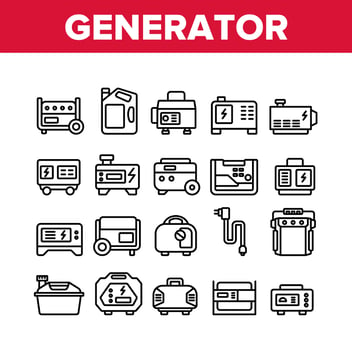 Breaking in your portable generator is an important step of ownership to help ensure operational longevity for the unit. Properly breaking in your...
Read more »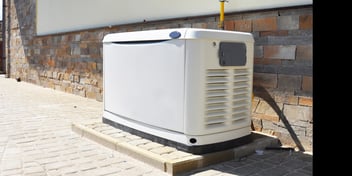 In an ideal world, there wouldn't be natural disasters that cause wide-spread power outages, property damage, and loss of life. But the unfortunate...
Read more »
New or experienced portable generator customers may end up thinking one day, "Am I taking the best possible care of my asset? How can I possibly...
Read more »