New or experienced portable generator customers may end up thinking one day, "Am I taking the best possible care of my asset? How can I possibly tell?"
It's common for users to enjoy a perfectly operating generator until one day, it just doesn't work. How can people avoid such situations? Regular maintenance!
Regular portable generator maintenance is the key to a long-lived, productive life for your asset. Neglecting portable generator maintenance duties is going to result in rapid deterioration. It's always going to be cheaper holding onto an existing generator versus buying a new one. Intuitively this makes sense to most folks, however, many customers are not sure how to properly maintain their portable generator. In this article we'll introduce this topic along with giving you some tips and tricks to help you on your journey.
At a high level, portable and standby generator maintenance is a set of routines which the goal of ensuring peak performance. Common tasks included inspection, cleaning tubes, engine checks, and oil changes. Before we dive into the basics, we highly recommend every customer consults their user manual – considered that your generator bible.
Maintenance Schedule
Every portable generator manuals contains a chapter dedicated to generator maintenance which is commonly known as maintenance schedule. The contents of this chapter lay out portable generator maintenance tasks that are recommended along with advise on whether a laymen or professional can handle the tasks.
Maintenance Reminder
Most portable generators come with a maintenance notification system which is essentially a reminder system in the control panel's data center. Often these are oil change reminders, air filter replacements, and spark plug replacements.

Generator Mart sells several different kits of maintenance kits for your unique portable generator. Commonly these kits include spare parts like air filters and spark plugs. We recommend sticking to OEM parts.
General Inspection
Use your senses to audit your portable generator's exterior to provide insight into which areas you should spend time improving. Examples include air filters clogging up, sparks plugs dying off sooner, etc. Above all, be sure to execute essential tasks such as electric starter battery replacement, tightening up screws, cleaning dusty outlets, taking care of any extension cords, etc.
For the above reasons, it's extremely logical to also take a few minutes and perform a quick inspection before and after using your portable generator. This simple habit helps you feel confident your generator is operating well and immediate attention to any issues that required your attention.
Here are great questions to ask yourself during general inspection:
Is my generator running as it should be i.e. not dying, handling the load effectively, etc?
Is my portable generator becoming harder and harder to start?
Are all screws and bolts in their place and tightened?
Are there any signs of cracks or damage to my portable generators exterior?
When under load, does the sound my portable generator emit seem correct?
Do all my buttons work properly?
Is there any oil or gas leaks?
Are my portable generator's extension cords in good condition?
Are my outlets clean?
The article will now highlight some of the most common portable generator maintenance related tasks. Always consult your user manual before attempting any of these procedures.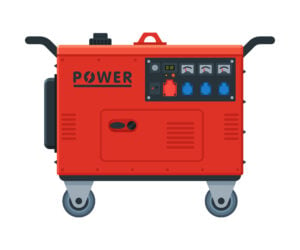 Cleaning
Tools: water, soap/detergent, coke, brushes, can of compressed air, cloth, a rag
When: before or after each use
Follow the user manual for any cleaning guidelines for your portable generator. From a high level, disassemble your portable generator by following the manuals steps. Avoid applying anything liquid to electrical components. Be sure to clean both the interior and exterior of the portable generator unless otherwise specified in the manual. Never use a power washer or hose – such actions may void your warranty.
Whenever you are replacing, assembling, or disassembling parts in your portable generator, all encompassing areas should be cleaned and left to air dry to help avoid any contamination inside the generator which may lead to permanent damage.
Common Solvents
The exterior of your portable generator are best cleaned using water and soap. After executing your cleaning tasks, let the portable generator sit and dry thoroughly before starting the unit again or plugging it in. Avoid adding water to any electronics and it's not advised to apply solvents to any painted areas.
Cleaning Apparatus
A preferred choice of tools to clean your portable generator is a cloth or rag – simple and easy. These tools cause the least amount of damage to the generator's surface. Ensure the cloth is damp but not soaked. For any electronics, use compressed air in a can for cleaning – never apply liquids to your portable generators electronics.
Oil Check and Replacement
Tools: Oil, a funnel, dipstick, screwdriver (optional)
When: Change oil every 50-100 hours, or 3-6 months when idle.
Running your portable or standby generator without oil will destroy the inner workings of your asset's engine. Some generator model's will send out alerts if the unit is missing oil but not all do. Thus we recommend you check for oil each time the generator is in use.
To check oil levels, shove a dipstick into the portable generator's oil-filler neck. Be sure to use the dipstick which was provided by the manufacturer. When it's time to change your generator's oil, you must drain whatever oil is already present while the unit is still warm. If the generator is not warm, run it for a few minutes to create the necessary heat to change the oil. To drain the oil, use the generator's oil drain. Tilt the portable generator to completely empty the old oil from the compartment. Once empty, proceed to fill the generator with new oil. Never overfill the compartment.
Cleaning & Replacing Air Filters
Tools: A cloth, kitchen sponge, can of compressed air, cleaning liquid of your choice, screwdriver (optional)
When: Every 50-100 hours of use, or as needed.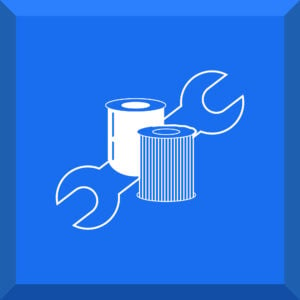 The air filter's purpose is to prevent any debris from getting sucked into your portable or standby generator. Overtime, layers of particles will build up over time. This will have a negative impact on the portable generator's functionality due to anything gaseous not passing through the filter. For this reason the air filter must be cleaned over time and replaced eventually.
The easiest way to clean an air filter is by using a can of compressed air. Dislodge the air filter from the unit and use the can of air in the opposite direction of the usual airflow. Bear in mind, even if you diligently clean your air filter over time, eventually, they will wear out so be sure to keep replacement air filters around.
Spark Arrester & Spark Plug Service & Replacement
Tools: A extra plug/arrester, wire brush, feeler gauge, screwdriver (for disassembly)
When: Every 50-100 hours for cleaning. Replacement every 300 hours of use.
Spark arresters and plugs in your portable generator require regular maintenance and replacement overtime. Servicing these items requires removing the specific part which is specified in the user manual and then cleaning the part. It's not recommend using liquids to execute the servicing, rather, use a small wire brush to perform the cleaning.
Spark arresters – diligently clean and check for damage. If any damage exists, replace the part right away.
Spark plugs – diligently clean and check more thoroughly for damage across the washer seal, electrodes, and the spark plug gap size. The spark plug gap is checked with a feeler gauge. Refer to the user manual for the proper gap size, but generally should be around 0.027-0.032 inches. You can manually correct the gap by bending the electrode.
In the event of repair or replacement work, the spark plug must be reinserted by hand, then tightened by a spark plug wrench. Consult the user manual at this step for additional information.
Conclusion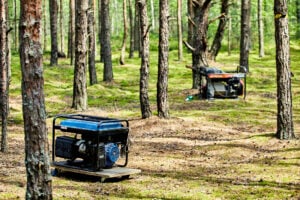 Bearing all the information above in mind, you are now well prepared to handle regular and ongoing portable generator maintenance. There are many important parts for every portable generator and it will take time learn the skills necessary for maintenance but consider this time well spent. Your portable generator will last longer thanks to ongoing maintenance.
Explore all our brands we carry for standby and portable generators and be sure to place your order directly on this website.
RELATED POSTS
Proin auctor nibh vitae urna lobortis, in vulputate erat facilisis. Sed lacinia lorem eget orci finibus, et maximus nisi sagittis.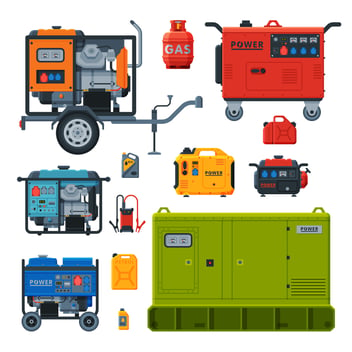 Proper portable generator maintenance will help insure the longevity of your asset. Regular maintenance remains the key to a long-lived, efficient...
Read more »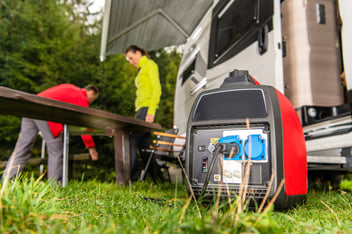 RV and camping season is just around the corner. Outdoor adventure's with friends and family brings a need to have reliable power in the form of a...
Read more »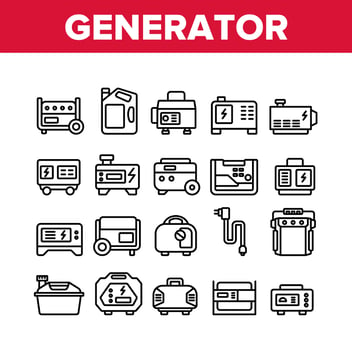 Breaking in your portable generator is an important step of ownership to help ensure operational longevity for the unit. Properly breaking in your...
Read more »